Dr. Sharon Skolrood is a General Dentist at Omega Dental in Delta.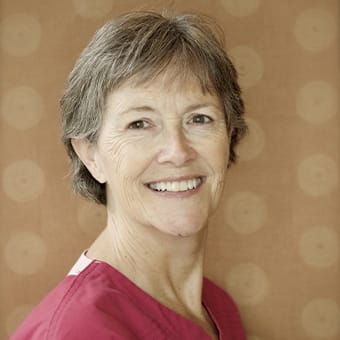 Dr. Sharon Skolrood
General Dentist
DDS, Dalhousie University
Dr. Sharon Skolrood (Dip DH University of Alberta 1980, DDS Dalhousie 1986) has lived from coast to coast: born in Vancouver, grew up in Alberta, went to dental school on the east coast and worked in Ontario and Alberta as well as BC.
She also had the good fortune to live in Singapore for 3 years where she participated in volunteer medical /dental missions to Cambodia and northern Thailand.
In addition to working part-time, she enjoys tennis, pilates, spending time with her family and travelling.